New Hope, PA 2003
Family Photos
---
[ Home ] [ 1983 Reunion ] [ 1999 Reunion ] [ 2003 Reunion ] [ 2005 Reunion ] [ 2007 Reunion ] [ 2009 Reunion ] [ Address Book ] [ Birthdays/Anniversaries ] [ Debbie's Quilts ] [ Family News] [ Family Tree ] [ Flower Girls ] [ Guestbook ] [ Links ] [ Mini Reunions ] [ Misc Photos ] [ New Babies ] [ Old Photos ] [ Reunion News ] [ Sirney History ] [ Svetlana ]
---
2003 Dinner Photos | 2003 Lunch Photos
I put together a short slide show of the Family Dinner of 2003.
To view the short slide show click here.
To download a copy of the slideshow and see it in a larger format and with better sound quality click on "Sirney Reunion Dinner".
Download the file then double-click the file to view.
| | | | |
| --- | --- | --- | --- |
| | | | |
| 1st Generation | 1st Generation w/Spouses | 2nd Generation | 2nd Generation |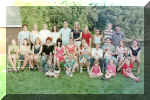 3rd & 4th Generations
| | | | |
| --- | --- | --- | --- |
| | | | |
| Sirney Family | Sirney Family | Jack Sirney Family | Howard Sirney Family |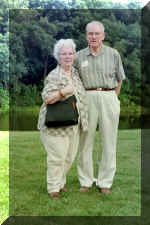 Bob & Ruth Sirney
| | | | |
| --- | --- | --- | --- |
| | | | |
| Millie Hawkins Family | Jeanne Jones Family | Bette Fusan Family | Lois Barto Family |
Charlotte Klinzing (Dormeyer) Family
Richard Sirney Family
Flower Girls

Alicia standing in for Mom
| | | |
| --- | --- | --- |
| | | |
| Oldest and Youngest | Oldest and Youngest | Cynthia, Christie, Cathy |
2003 Dinner Photos | 2003 Lunch Photos